Your catches
BRYNA
more catches >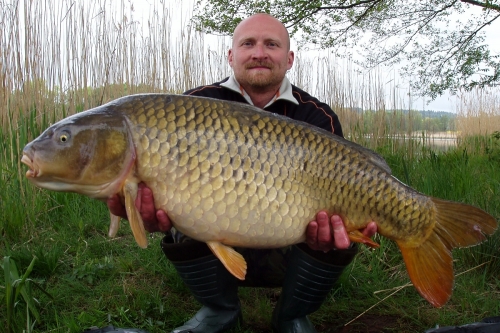 Accomodation
Autocamp Brodsky is right in the middle of our beautiful tourist paradise Czech homeland. In the vicinity of 30 km around the campsite Rock towns, castles, forts, zoo. In autocamp you can indulge in pleasant idleness or get active relaxation and various sports.
The accommodations are prepared for you cottages, cabins, or you can stay in your own tent. Since we are camping, we provide services and facilities also for caravans. Cottages are four, with extra bed in the attic. Equipment consists of two cabins with bunk beds, bedding, table, 4 chairs, large and small closet, light and socket. If necessary, it is also possible heating. Equipment living cells is identical with equipment cabins. Before huts are large fireplace with sitting.
Area for tents or caravans in the pleasant shade of a birch grove or on a sunny grassy meadow. Car parking can be built right next to the tent or caravan. Likewise, it is possible to fire kindle at his own tent.
Water sprite restaurant – detail Hours camp is seasonal, and from April to October.
Dining is possible in the original water sprite restaurant or from their own resources. Right in the area is the shop of basic food, toiletries and newspapers. In autocamp is also a fast food restaurant and garden.
There is a shared kitchen with gas stove and sink with hot water for washing dishes. If they wish, can provide half board or full board.
Well maintained sanitary facilities in the camp. There is a sufficient number of toilets for men and women including children. Washrooms, showers and toilets are completely tiled. Hot water is available in the showers on the coin (10 CZK). The whole bathroom is cleaned regularly throughout the day.
In autocamp is a beautiful natural playground with swings, roundabout, climbing frames and sandpits.
There's also a playground for football or volleyball, sporting goods and ships, where you can rent rowboats, canoes, kayak, surf, sail or šlapadlo.V camp is a lounge with a TV and a dispensary in case of injury. Caravan is fenced and guarded at night. The camp is available bicycle.
Accommodation prices in 2014
| | |
| --- | --- |
| Own tent | 70,- Kč |
| Caravan | 80,- Kč |
| Persons over 15 years | 75,- Kč |
| Children 6 - 14 years | 40,- Kč |
| Children under 6 years | FREE |
| Local tax (persons over 18 years of age) | 5,- Kč |
| Car | 70,- Kč |
| Motocycle | 50,- Kč |
| Motorhome | 150,- Kč |
| Tow | 40,- Kč |
| Electrical connection | 70,- Kč |
| Animal | 40,- Kč |
| Permanent tent | 680,- Kč |
| Chalet | 790,- Kč |
| Bungalow | 790,- Kč |
| Cell | 650,- Kč |
When you stay 3 or less people cottages in the off-season / July and August / pays only 200 CZK / person. / night
Prices are for 1 night stay